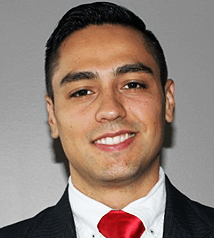 He graduated from the Autonomous University in Zacatecas, Mexico where they awarded him the degree of Doctor in Dental surgery.
Completed a three year surgical residency at Live Implant Training Institute achieving the status of faculty and co-director of prosthetic session for all live courses taught by LIT in Mexico.
Dr. Mongalo was awarded a Diplomate, Mastership and Fellowship in Oral Implantology from the International congress of Oral Implantology.
He also received a Mastership and Fellowship from the American Academy of Implant Prosthodontics.
Trained in the field of fixed prosthodontics and implant reconstruction under the tutelage of Dr. Marco Mongalo.
Special interests includes surgical modalities in full arch surgeries, CAD/CAM prosthetic design and full arch immediate loading cases.