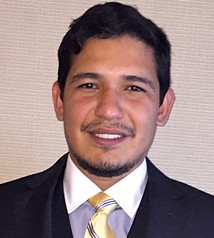 Dr. Julian Montenegro
Diplomat of the International Congress of Oral Implantology and also a Master of the American Academy of Implant Prosthodontics. His post-graduate training includes a two-year of oral surgery internship at the Nicaraguan Military Hospital where he mastered bone grafting techniques that has led him to become extraordinary teacher on intra-crestal sinus lifts and guided bone regeneration, (GBR).
Dr. Montenegro spent two years externship on implant fixed prosthodontics and cosmetic reconstructions under the tutelage of Dr. Marco Mongalo where he learned and mastered "teeth in a day" full arch implant immediate loading protocols and computer-guided protocols. Contributor author to Dr. Virgil Mongalo textbook on "advanced implant surgeries" with his innovated intra-crestal sinus lift techniques.