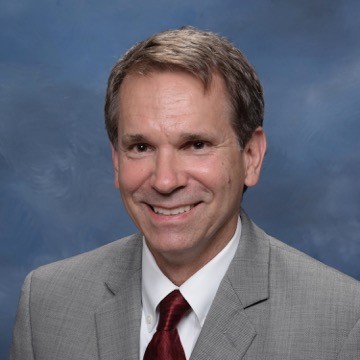 Mark Barr D.D.S.
Dr. Barr is a Fellow of the International Congress of Oral Implantology with Mastership and Diplomat pending. He is also a Fellow of the American Academy of Implant Dentistry and an active member of the American Association of Endodontists and American Dental Association.
His implant training combines multiple didactic and clinical experiences since 2011 such as the Dr. Pikos seminar series, Pikos and Salama symposiums, and many other multi-day conferences including Hiossen's Basic, Intermediate, Advanced seminars and Lateral wall and Intracrestal Sinus courses.
Dr. Barr has attended Dr. Mongalo's Live Implant Seminar Series since 2011 and was a course director for Hiossen AIC course, Atlanta in 2013. Dr. Barr began mentoring before serving as clinical instructor through seventeen of the week-long Live Implant Training Surgical Courses alongside esteemed clinicians as Dr. Virgil Mongalo; Dr. Mark Stevens; Dr. Butch Ferguson; Dr. Solon Kao; Dr. Gonzalez; Dr. Roa; Dr. Joseph Mongalo; Dr. Jerry Mongalo; Dr. Montenegro; and Dr. Chang.
Dr. Barr obtained his Doctor of Dental Surgery degree from Case Western Reserve University in 1986. After spending three years in private practice, he served in the United States Navy Dental Corps where he received a solid grounding in dental surgery. After receiving his Endodontic certificate from Baylor College of Dentistry in 1994, he moved to Atlanta, Georgia, where he maintains a private endodontic and implant practice. Combining these experiences, Dr. Barr is an excellent resource for your implant training experience.
EDUCATION
Baylor College of Dentistry, Dallas, Texas
Certificate in Endodontics 1994
Case Western Reserve University, Cleveland, Ohio
Doctor of Dental Surgery 1986
University of Toledo, Toledo, Ohio
Bachelor of Arts, Biology 1982
AWARDS
Naval Achievement Medal 1992; 1991
TEACHING EXPERIENCE
Clinical surgical instructor four-six times a year with The Mongalo Implant Institute since 2014. Over week long courses, the group of 12 attending dentists are trained to place 220-330 implants and the extractions of countless teeth and flap surgeries. Instruction includes 60 minute lectures with daily supervision of 3-6 clinical surgical cases per day, over a five day surgical/clinical experience.
IMPLANT EDUCATION
Dental College of Georgia; Augusta, University
30th Annual GRU/AAID Maxi Course in Implant Dentistry March 2016-
Glidewell Laboratories
Immediate Extraction and Implantation January, 2016
Instructor: Dr. Parash Patel
1 CE credits
AIC Hiossen, Inc.
Predictable Immediate Implant Placement November, 2015
Lecture Instructor: Dr. Joseph Kim
3 CE credits
Trouble-Free Extractions May, 2014
Lecture by Dr. Karl Koerner
6 CE credits
Crestal Approach Sinus Lift with Live Surgery December, 2013
Co-Instructor with Dr. Solon Kao
10 CE credits
Guided Bone Regeneration August, 2013
Lecture by Dr. David Chong
6 CE credits
Basic Dental Implant Training May, 2013
Co-instructor with Dr. Shawn Lottier and Dr. Mark Stevens
10 CE credits
Advanced Implant Training December, 2011
Cadaver Course by Dr. Lottier
14 CE credits
Implant Training Course November, 2011
Lecture/ hands on by Dr. Lottier
3 CE credits
Implant Training Course October, 2011
Lecture/ hands on by Dr. Lottier
18 CE credits
Basic Implant Training Course September, 2011
Lecture/ hands-on by Dr. Lottier
36 CE credits
Northern District Dental Society's Diversity in Dentistry Group
Implant Complications and Prosthetic Remedies February, 2014
Lecture/ hands-on course by Drs. Estelle Zandastra and Ginger Kirkland
2 CE credits
Mongalo Implant Institute
7 Day Intensive Hands on Surgical Training with Live Patients
January, 2013; November, 2012; September, 2012
Puerto Vallarta, Mexico
Hands on training on implant placement, immediate loading, bone grafting and sinus lift techniques.
Speakers: Dr. Virgil Mongalo, Dr. Mark Stevens, Dr. Solon Kao, and Dr. Henry Ferguson.
285 CE credits
Pikos Implant Institute
Oral and Maxillofacial Surgery December, 2013
12 CE credits
Extraction Site Management for Implant Reconstruction November, 2013
12 CE credits
3D Diagnosis and Treatment Planning February, 2013
23 CE credits
The College of Dental Medicine at Georgia Health Sciences University
Dr. Norman Weller Lectureship December, 2012
By Dr. Franklin Tay
10 CE credits
Academy of Implants and Transplants, Alabama
31st Scientific Session and Live Surgical Seminar October, 2012
RELATED EXPERIENCE
Mark A. Barr, DDS, P.C., Atlanta, GA
Private Practice 1995 – Present
Full-time fee-for service endodontic and implant practice specializing in surgical and non-surgical procedures.
Associate Endodontist, Dallas, TX 1994-1995
Baylor College of Dentistry, Dallas, TX
Associate Clinical Professor 1994- 1995
Graduate School of Endodontics
United States Navy Dental Corps
Lieutenant Commander 1989-1992
MEMBERSHIPS
American Dental Association
American Association of Endodontists
Georgia Dental Association
Hinman Dental Society
American Academy of Implant Dentistry
International Congress of Oral Implantologists
Spear Study Club
Root Masters