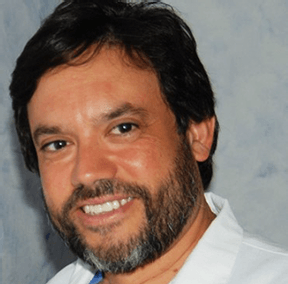 Is a pioneer in the field of implant education by introducing Live Implant Training courses to the dental community in 2007.
These courses were created to train licensed dentists from all over the world who will learn surgical techniques while working on patients under direct supervision of accredited professors.
Dr. Mongalo is the Chairman and Clinical Director of Live Implant Training courses that have been conducted in several Latin American countries donating 21,000 implants, 3500 sinus lifts and free restorations to under privilege population as part of a Christian Dental Program, since it is our human nature to help those there are in need.
Currently these courses are held in Nicaragua at a our new state-of-the-art facility that consists of 8 operating rooms, cone beam, full digital ceramic lab, PRF Unit, Piezo Electric and Ostell Unit and teaching capacity for 16 doctors.
This approach to teaching has been well received by the dental community in ten years we have trained over 1200 dentists and sold out 87 courses in 4 countries.
Past teaching appointments include: Adjunct faculty at University of Florida Department of Advanced Studies, Course Director at University of Miami Department of Oral and Maxillofacial Surgery and Computer Guided Course Director at Georgia Medical College Department of Oral and Maxillofacial Surgery.
Board Certified Oral & Maxillofacial Surgeons