Live Implant Training was created to train licensed dentists from all over the world who will learn surgical techniques while working on patients under direct supervision of accredited professors.
Dr. Mongalo is the Chairman and Clinical Director of Live Implant Training course conducted in Brazil, Dominican Republic, Mexico, and Nicaragua. This approach to teaching has been well received by the dental community in seven years we have trained over 700 dentists and sold out 64 courses.

Comparative table courses with hands-on patients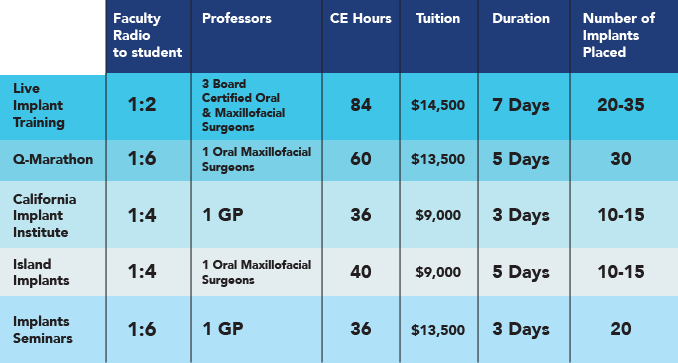 Questions? Feel free to ask us for more information Online Course Information | Inquiry...