World Renowned Live Implant Training Courses
Live Implant Training ™ world renowned dental course
Guarantee placement of 25-35 implants on patients.
Earn ICOI & AAIP Fellowships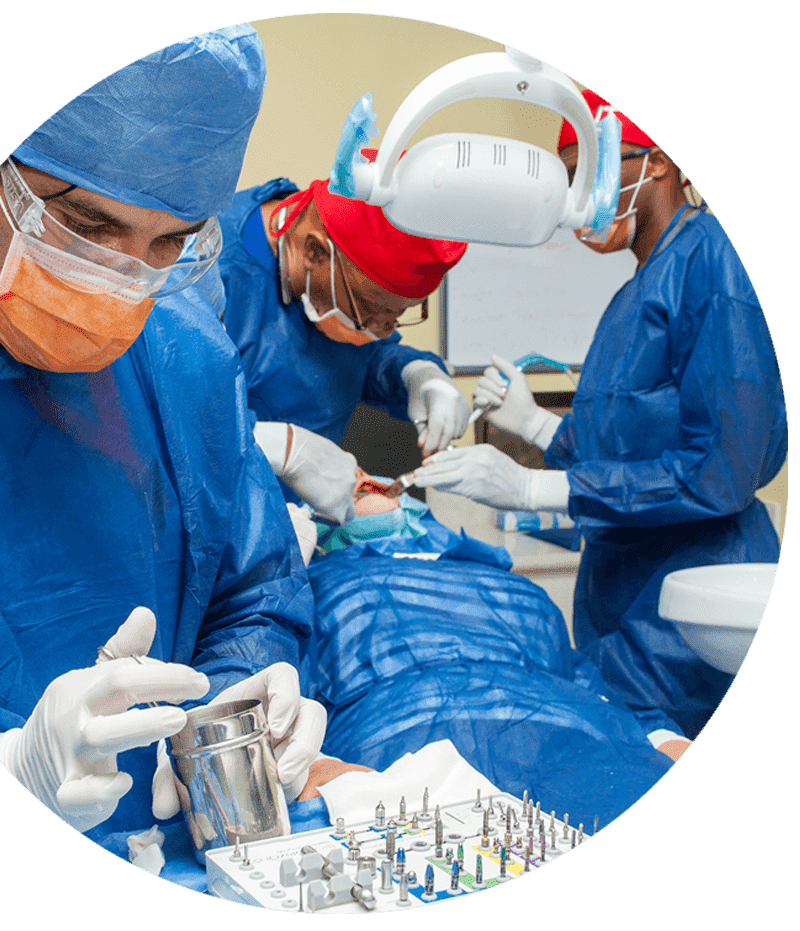 Enhanced Your Skills By Working On Patients
7 Day Live Implant Surgeries
Who should attend this course?
• Novice and intermediate doctors.
• Doctors who would like to place 25-35 implants.
• Doctor who would like to take their practice to the next level.
• Doctors that are interested in learning surgical fundamentals.
Recent graduates and military welcome!
Call for Discount rates.
9 Day Live Surgical & Prosthetics
• Each doctor is guarantee to place 45-50 implants on patients under direct supervision of accredited professors.
• 1 day of tour to beautiful Nicaragua; active volcano, giant lagoon and  trip to the lake.
• 100 CME credit hours awarded by USA Academy of General Dentistry.
• Satisfies clinical requirements for Fellowship to be awarded by ICOI, International Congress Oral Implantology.
• Satisfies clinical requirements for Fellowship to be awarded by AAIP, American Academy Implant Prosthodontics.
7 Day Live Full Arch Immediate Loading cases
• Each doctor will operate 3 full arch patients
• Doctors will place abutments and take impressions
• Doctors will work will lab technicians and fabricate 3 hydrids
• Each doctor will deliver 3 immediate full arch bridges
Sinus lifts performed by attending dentists
USA, Canadian and Australian Dentists trained
Implants placed by attending dentists
___________________________________________________________________________________________________________________
About Live Implant Training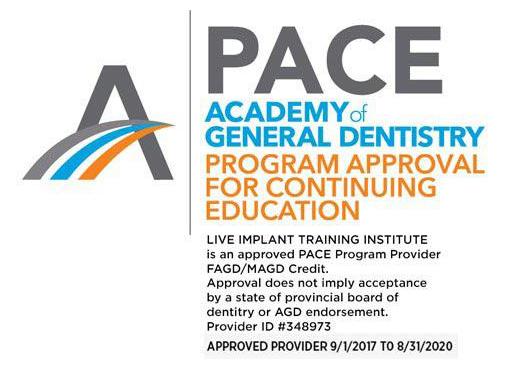 This continuing education activity has been planned and implemented in accordance with the standards of the ADA Continuing Education Recognition Program (ADA CERP) through joint efforts between the American Academy of Implant Prosthodontics and Live Implant Training.
LIT COURSES ARE AFFILIATED


Boost your practice enroll now!
Why we have the #1 Work on Patients Courses
Live Implant Training ™ world renowned dental course
Guarantee placement of 25-35 implants on patients.
Earn ICOI & AAIP Fellowships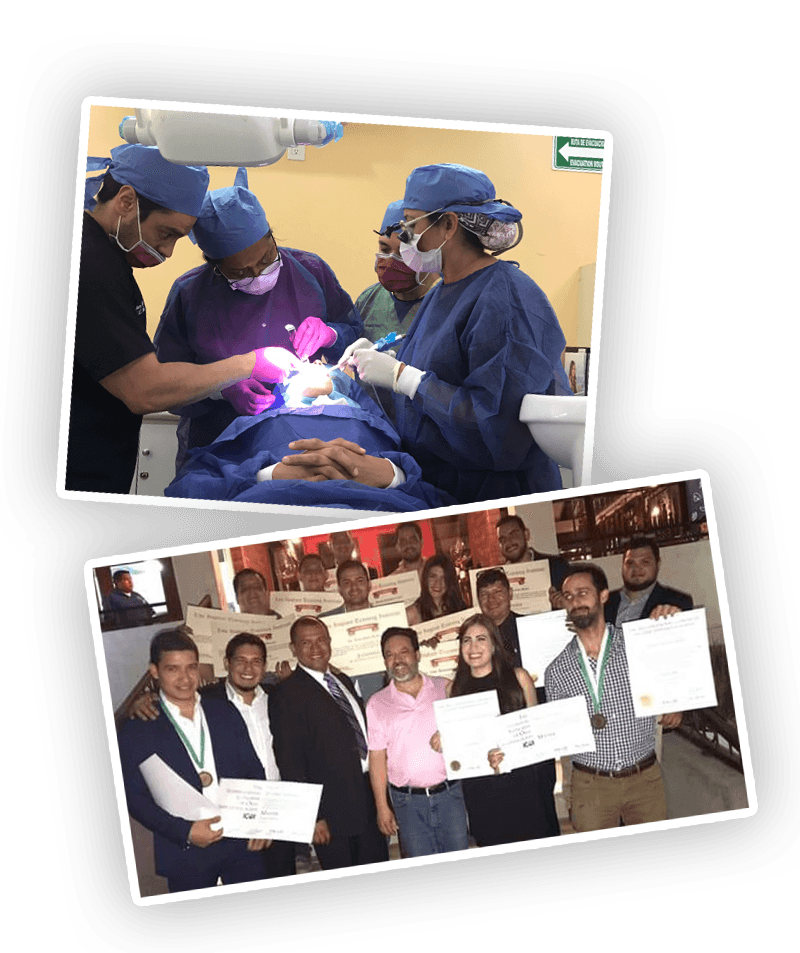 Dr. Lun Polverari
This course greatly exceeded my expectations. Dr. Mongalo  has an amazing way of clearly and simply explaining techniques and rationale. I would strongly recommend this course to anyone interested in placing implants at any experience level.
Dr. Wisdom Akpaka
This is the best hands-on surgical course in implantology.
Dr. Nirmal Shah
Evidence based implantology, improved my surgical skills for laying a flap and placing implants. Confidence booster.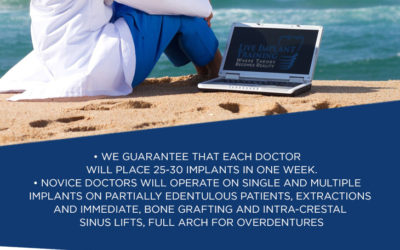 Dental Hands-on Course - Education for Dentists Register Now for a 7 Day Work on Patients Course • January 2020 • the best Dental Course • Course fulfills requirements for ICOI Fellowship • Course fulfills requirements for AAIP Fellowship • 2:1 Ratio of attending...
This course is unique! The constant presence of the oral surgeons (very high ratio surgeon to student), The amount of patients treated, the morning teaching modules were timely, effective, appropriate, didactic material was excellent!
Dr. Joanne G. Rochon (Canada)
This was a great course and I never thought I could place implants. Thank you so much for helping me.
Although it is difficult to train licensed dentists on newly introduced procedures and protocols, I found Dr. Mongalo's approach to be well thought and excellently executed. It is very difficult to prepare willing patients to operate with training dentists and this program had accomplished this very well.
Dr. Michael Christopher (USA)
I learned more here than I did in 4 years of dental school. I would love to come back to learn more. If you had a yearlong program, I would strongly, consider attending. I have discovered that private businesses/services are most always better than publicly run government things.
18001 Old Cutler Road, Suite 457, Palmetto Bay, Florida 33157